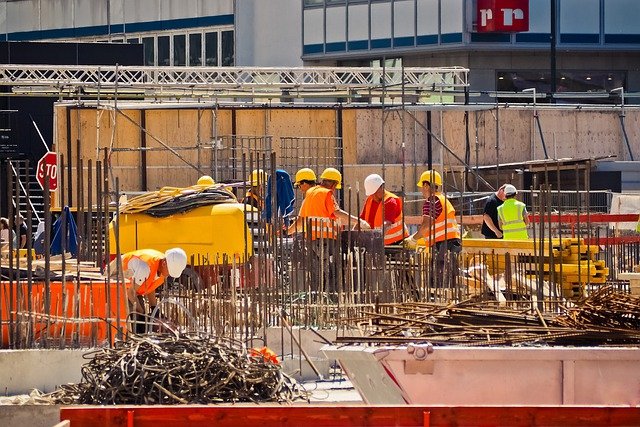 Insulating your commercial metal structure is necessary for maintaining comfortable temperatures in hot climates like Houston. There are several insulation solutions suitable for Houston pre-engineered steel construction. Your GC for pre-engineered steel buildings can help you choose affordable, effective options for your commercial construction project. In this blog, we'll discuss why to consider insulation for metal buildings and some popular options to choose from.
Why Insulation is Important for Houston Pre-Engineered Steel Construction
Steel buildings are becoming increasingly popular for Houston commercial construction. Therefore, there are a lot of insulation innovations for steel buildings.
Depending on the use, you might choose not to insulate steel buildings. However, there are many reasons why you might need your metal building insulated for comfort as well as to protect products and equipment inside your building.
For instance, insulation is essential for the upkeep of your factory building because of the city's high average annual temperature. Investing in steel building insulation is wise because of the structure's long-term usefulness and the high return on investment.
Types of Insulation to Use in Houston Pre-Engineered Steel Construction
There are several insulation options for Houston pre-engineered steel construction projects. Your budget and personal taste will determine what you choose for your structure. When deciding on an insulation technique, it's crucial to consider the building's square footage, its geographic location, and the owner's budget. Here are a few popular insulation options for steel buildings:
Fiberglass Insulation
Fiberglass insulation, also known as glass wool, is a really popular insulation option. Commercial building proprietors often choose this technology because of its low cost and simple setup. Usually, teams pour this into hollows between walls and other areas to insulate the building.
Spray Foam Insulation 
Spray foam insulation involves a polymer combined with a foaming agent that we spray on the walls and roof for insulation. After spraying, the solution will solidify and fill every cavity in the steel building. Owners of smaller commercial steel buildings mostly use spray foam insulation. Experts advise most commercial steel building owners to consult the building supplier to know if foam building will be ideal for the steel building in question to avoid warranty issues. Preparation is critical for spray foam insulation to adhere to metal walls in your steel building.
Insulated Metal Panels for Houston Commercial Construction
Insulated panels use an insulating foam sandwiched between two metal panels. These are the most expensive method for insulating pre-engineered steel buildings. However, it's also one of the most effective options.
Insulated metal panels give a building a modern look and eliminate the need for additional insulation using fiberglass blankets and other methods. The attractive interior and exterior finish give steel building owners a high investment return.
Reflective Insulation for Houston Pre-Engineered Steel Construction
In Houston, heat is the primary concern for steel buildings making reflective insulation the best choice. Reflective insulation provides a radiant barrier that maximizes the reflection of unwanted heat. Reflective insulation is easy to install, and the cost is high. Despite the high cost, the insulation will perform its work and will be a good monetary investment to ensure your commercial steel building is in good condition for your clients.
Construction Excellence from Burleson – Top Houston Commercial General Contractor
Our team at Burleson Construction is here to customize your building to your needs. We take care of design and construction, down to the small details. If you're looking for Houston pre-engineered steel construction solutions, our team is here to help. As a reputable Houston commercial general contractor, you can trust us for all your commercial construction needs. Contact us now to discuss your construction plans with our experts.