Corporate Build Out for Houston Businesses
Our team provides turnkey interior finish and build out services to help you turn your visions into reality. We can help you upgrade and customize corporate interiors to suit your business.
We work with commercial building owners and tenants to create gorgeous interiors that are practical and professional. Whether you need interior build out services to make a leased space work perfectly for your company or you're a landlord who needs to upgrade shared spaces like foyers and lobbies, we have commercial construction solutions tailored to your needs.
Our experts can help with everything from estimating costs before your project begins to installing the final touches on your corporate interior and beyond.  We work with a wide range of industries, from retail to manufacturing to help ensure you get the ideal space for your needs and budget.
We're an expert design build firm with decades of experience providing high quality interior finish and build out services. As an industry-innovator, you can expect completely customized spaces designed to push the envelope. We can help create a professionally branded corporate interior or you need sophisticated solutions for high tech additions to your interior space, we are here to make it happen.
Get in contact today to discuss your interior finish needs and request a bid from our professionals.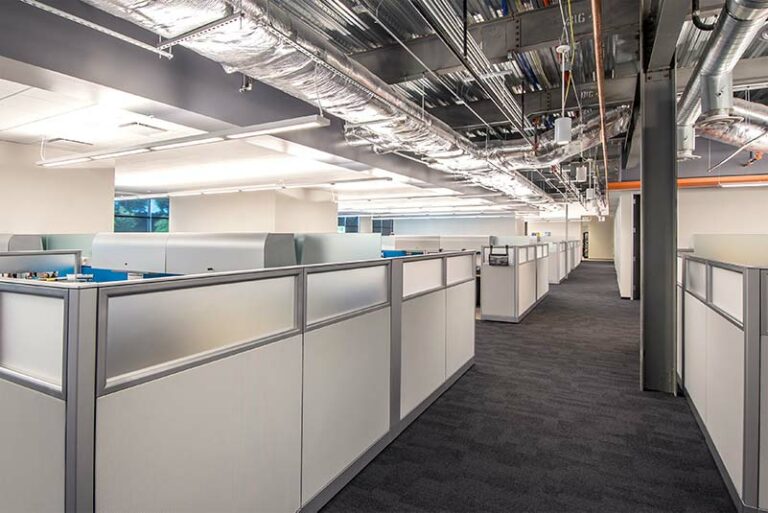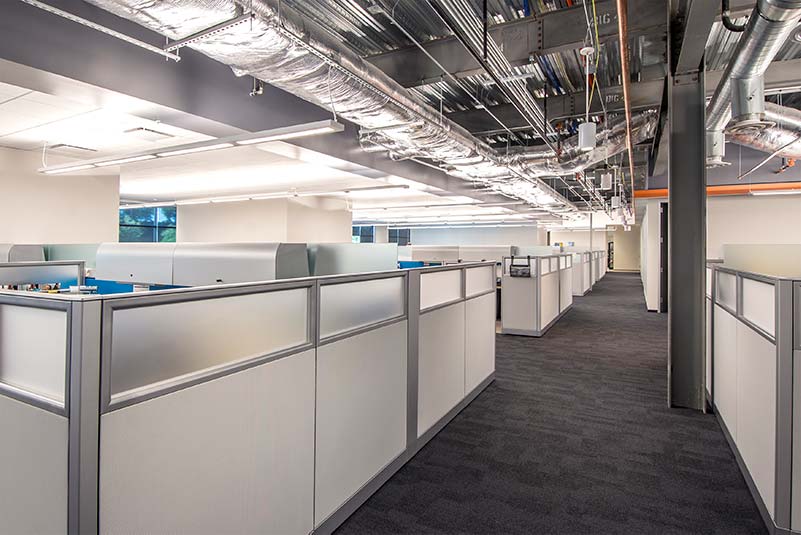 Tenant Move Out & Interior Finish
Many businesses who lease commercial spaces expect the area to look like a clean slate. After previous tenants move out, you may need interior finish services to help restore the area to a blank canvas. This helps get the space ready for showings so you can get income coming in as soon as possible. It can also help prepare the space for more involved interior build outs and modifications specific to the new tenant.
Our team at Burleson Construction is here to help landlords and tenants alike create the ideal interior space for their needs. Whether you're a landlord who needs to demolish old build out fixtures and finishes or your business recently leased a space that needs to be spruced up to your liking, we offer the experience and skills you need for corporate interiors.
We have helped design and complete innumerable interior finish and build out projects of all types, sizes, and looks. Our creative team of professionals works with you to understand your goals and help you achieve them. We pride ourselves on our reputation for dependable, trustworthy service. When you choose us for your interior build out needs, we dedicate ourselves to helping you get the exact space you need and keep your project within budget and deadlines. As a leader in the interior finish construction industry, you get peace of mind your space will be functional, attractive, and up to your strict quality standards.
Contact us now to learn more about our services and how we can help you, whether you're a landlord preparing after a tenant moves out or your company just leased a commercial space.