Houston Commercial Construction: Retail
Whether you're building for a mom-and-pop store or a big box location, our team makes retail construction easy. We offer design build services to help improve construction efficiency, quality, and safety.
Our team at Burleson Construction offers turnkey solutions for new commercial construction and interior build outs. No matter what your vision is for your retail space, we are here to make it happen. We work with you to achieve your goals and also keep your project in scope, on budget, and on time.
Retail has changed a lot in recent years with the rise in popularity for online shopping. Many stores have had to adapt to attract consumers in different ways than before. Our team is here to help you create a space that helps draw customers in and encourages them to buy. Our professionals offer expertise to help you design and create the ideal building for your store.
We offer peace of mind for your retail construction project. When you choose us as your commercial general contractor, we handle everything from beginning to completion to ensure you get the right space for your needs. With decades of experience under our belt, we are here to help ensure your construction project goes smoothly and meets and exceeds your expectations.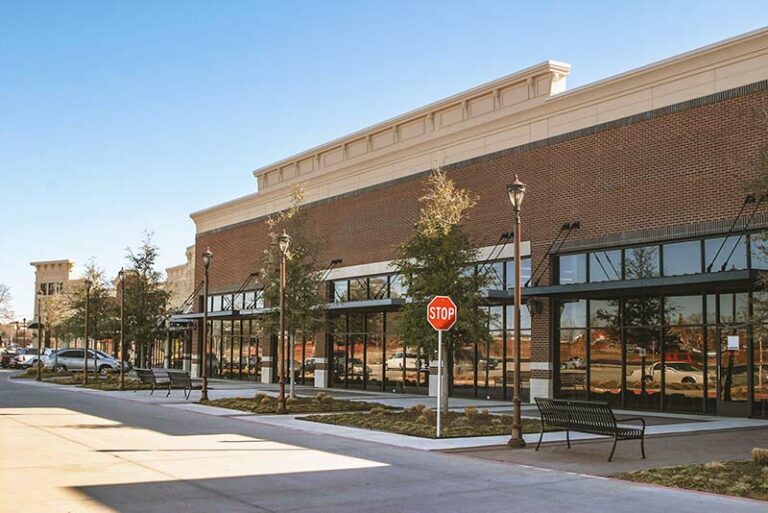 With more and more consumers prioritizing the experience of shopping in-store, it's vital to have a building and interior that provides just that to your customers. We help tackle everything down to the minutest detail to ensure your building is set up for success. From ensuring proper interior lighting to creating eye-catching exteriors, our team can handle it all.
Get in touch today to learn more and get a bid for your retail construction project.
Commercial Retail Real Estate Booming
Retail is far from dead, no matter what you hear. In fact, retail commercial real estate is booming and brick-and-mortar stores are experiencing major growth.There are over 371,000 retail establishments in Texas according to the National Retail Federation, and that number is expected to keep growing.
Retail spaces today must remain flexible to stay fresh and meet the expectations of consumers. Many retail stores now offer a wide range of options to suit every type of buyer, whether they're more into in-store browsing or just want to order online and pick up in-store. Most purchases still take place in physical stores, so it's important to create retail spaces that drive sales and success.
More than ever, you need expert construction professionals in your corner for retail construction. Our team offers superior services to help design, build, and manage your project. We've built our company on a commitment to honesty, trustworthiness, and reliability. When you hire our experts for your construction needs, you get a team that's dedicated to your success.
Contact us now for more information and to talk to one of our specialists about your project.