Houston Industrial Construction
Industrial facilities need heavy-duty, high quality, and functional spaces to get the job done. Our team at Burleson Construction is here to offer superior industrial construction services for your business. We've worked on countless industrial projects to provide the most practical workplaces for many industries, including storage facilities, manufacturing and industrial plants, and warehouses. Choose our trusted team when you need a general contractor for industrial construction.
Storage facilities provide safe, secure storage for some of the most treasured items. Customers frequently trust storage facilities to house their belongings during moves, home renovations, or just to make some extra space around their home. The storage industry is here to stay with more and more units in-demand.
Most storage facilities are metal buildings, as they are energy efficient, quick to construct, strong, and also fire and pest resistant. Industrial construction for storage facilities must consider how to maximize rentable space as well as how to keep the facility secure. Many facilities now also provide climate-controlled storage, as many customers need these units for their items and storage facility owners can charge more per square foot for climate-controlled storage.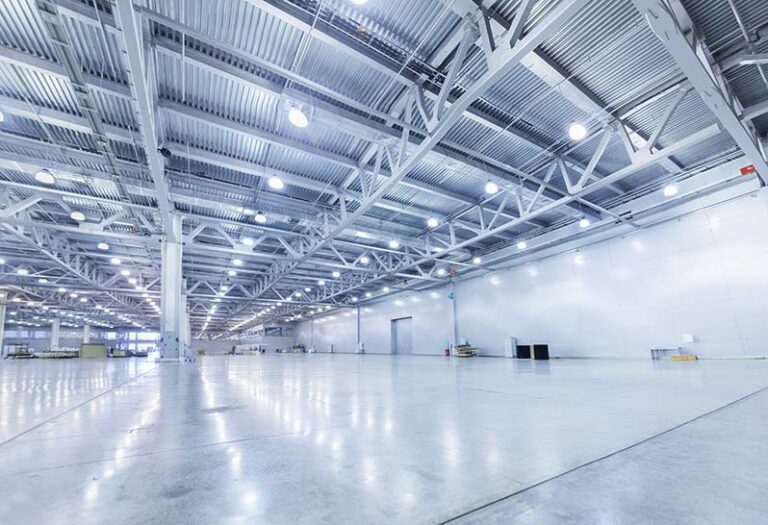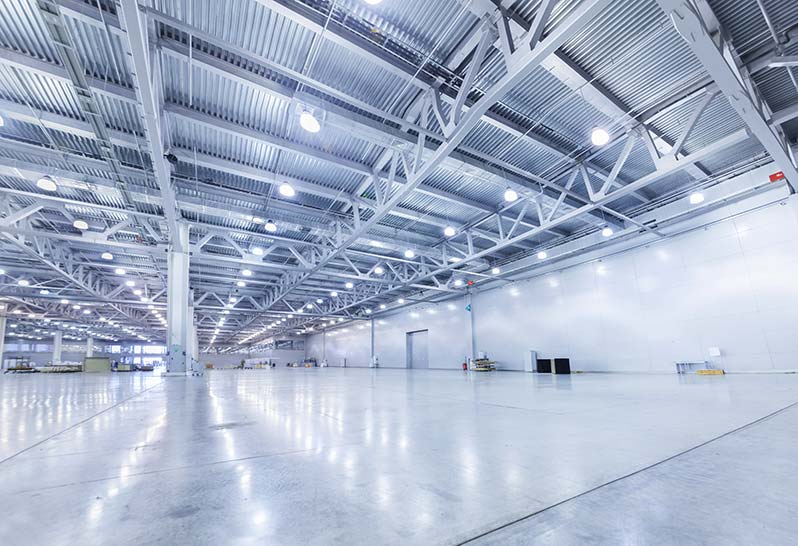 Our experts are here to help with your storage facility construction project. We help build storage facilities from the ground up using our extensive knowledge and experience in industrial construction. We help ensure your project stays on time, on budget, and also meets your needs and quality standards. Our team can help design storage facilities that attract customers, keep their items safe, and also provide maximum income for facility owners. Consider our turnkey industrial construction services to get the most out of your facility.
Manufacturing & Industrial Plants
Manufacturing and industrial plant construction must optimize functionality for success. How well the space is designed and constructed has a direct impact on workflow and efficiency. Our team can help you create industrial buildings that maximize performance for your business.
Industrial construction must provide heavy-duty solutions to withstand harsh conditions for a variety of applications. Industrial buildings are frequently made of steel and concrete for long-lasting, ultra-durable structures. Buildings are designed to help you fully utilize the space to help ensure safety and productivity for your company.
Our team is here to help customize your new industrial building to your needs. We sit down with you to understand your goals and processes and help you create the ideal building for your needs. We offer years of experience to help ensure your project goes smoothly and suits your organization. We are dedicated to providing high quality construction services to ensure your complete satisfaction. Choose our specialized solutions for your industrial construction needs.
We help design and build specialized facilities such as warehouses, distribution centers, and processing facilities. Our team is here to help you achieve your goals for warehouse construction. We understand the need for maximizing space, creating maneuverable interiors, and making your building a safe place companies can trust to store their inventory. We offer expertise for industrial construction so you can create the ideal space for your needs.
Whether you need a traditional warehouse or are looking for specialized spaces such as cold storage facilities, we are here to provide you with the services you need for your project. As a leading construction company in the Greater Houston area, we can help ensure your project is completed efficiently, economically, and to your exact specifications. Our team offers design build services so we are your point of contact for industrial construction from the ground up. Get the advantage of experienced construction pros by selecting Burleson as your industrial general contractor.