Houston Commercial Construction Projects
As an industry innovator, we provide unparalleled solutions for new commercial construction. Our team offers design build services so our experts are with you right from the beginning. We offer construction services for all types and sizes of buildings. Whether you need heavy-duty solutions for industrial facilities or experiential design for the retail or entertainment industries, we provide construction services to meet your needs.
Since 2002, we've been helping business owners and commercial real estate developers maximize value for commercial buildings. We are here to help meet and exceed your goals for construction. We help with everything from pre-construction planning to project closeout.
Some projects we offer design build services for include:
Industrial facilities

Manufacturing facilities
Storage facilities
Warehouses

Daycare facilities
Healthcare facilities
Retail buildings
Entertainment and hospitality buildings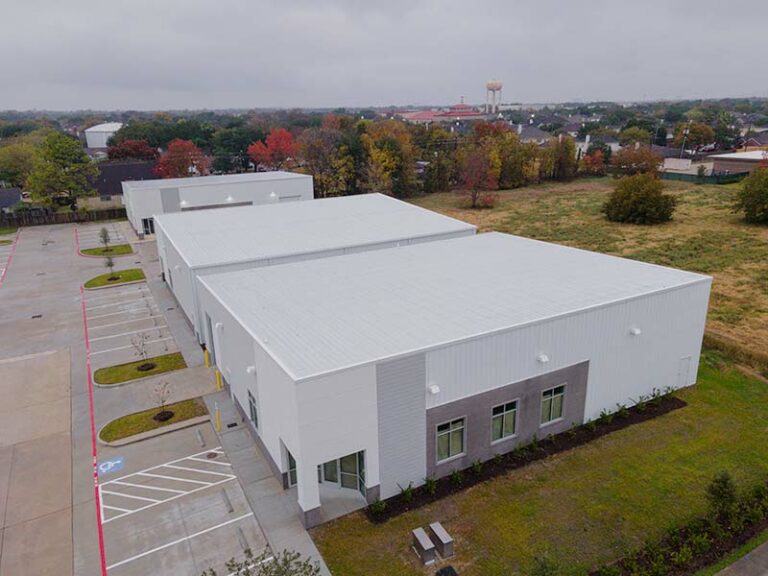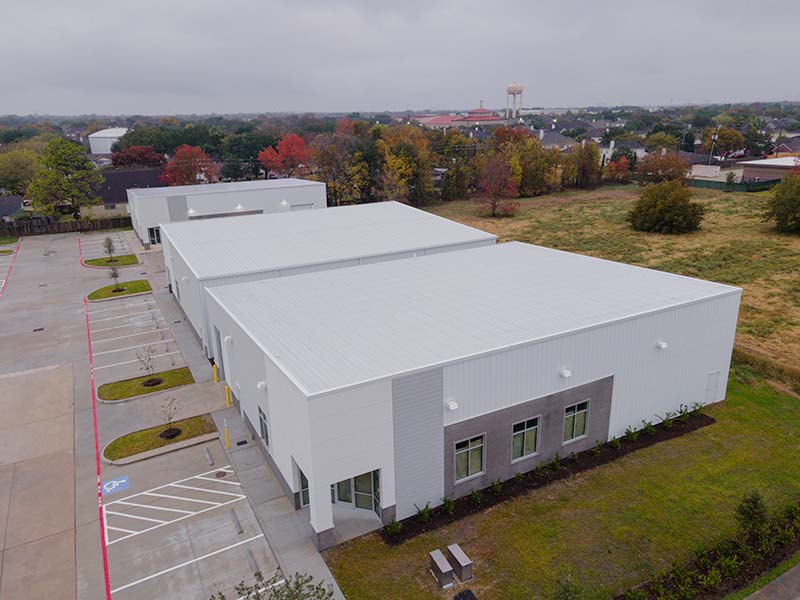 We offer a wide range of construction options to suit your needs. We are committed to helping you achieve your construction objectives. Whether you're looking for more traditional construction methods or want newer innovations like tilt wall and pre-engineered steel, you can count on us for safe, efficient, and cost-effective new commercial construction.
Reach out now to learn more and request a bid for your project.
Both tilt wall and pre-engineered steel construction are popular options for new commercial construction. However, in some cases tilt wall construction may be the better option for your project.
Tilt wall projects are often faster and more economical to complete compared to traditional construction methods. These buildings are great for larger facilities that are over 50,000 square feet, because large buildings help offset costs for cranes and other heavy equipment needed to erect concrete walls. Concrete is also readily available and shortages are rare, which means we can get started on construction straight away. Also, tilt wall construction offers superior sealing, which helps reduce heating and cooling costs for your building. Finally, concrete offers better fire resistance compared to metal without specialized coatings.
Pre-Engineered Steel & Metal Buildings
By contrast, sometimes metal buildings are a better option than tilt wall construction. While both construction methods are typically faster, more durable, and lower cost compared to traditional building options, metal buildings offer their own set of advantages over concrete.
Generally, metal buildings are much more economical for smaller facilities that are around 50,000 square feet or smaller. Metal buildings also offer more flexibility for future additions. Also, steel buildings typically withstand earthquakes and seismic activity a little better compared to concrete buildings. Therefore, in some cases it may make more sense to choose pre-engineered steel buildings over tilt wall buildings.
If you're still not sure whether steel or concrete is the best option for your project, our team can help you decide based on goals, budget, timelines, and more. As a turnkey new commercial construction contractor, we help with everything from value engineering to construction management. We are dedicated to excellence for every project we take on. Our goal is and has always been to provide high quality, reliable, and trustworthy service. You can trust us to help you find the ideal construction solutions for your needs.
Contact us now to talk to our experts about your project and request a bid.