Houston General Contractor: Safety
Safety on Houston commercial construction sites is paramount for both workers and clients. As a leading general contractor, we pride ourselves on our culture of safety here at Burleson Construction.
It's no secret that construction presents a unique set of safety challenges. Therefore, it's essential to assess risks and take steps to minimize them. When you choose our team for your commercial construction project, we offer comprehensive safety programs to help keep everyone safe and healthy on your construction site. We not only have company-wide safety policies, training programs, and protocols, we also develop project-specific safety plans and provide weekly safety training and meetings for everyone on the job site.
As a design build construction firm, we manage every aspect of your project from concept to completion. That means we consider safety at every step of the way. In addition to thorough safety planning and risk mitigation, our team also helps keep your site safe through practical on-site efforts. As project and construction managers, we create a culture of safety for all contractors and subcontractors involved with your project.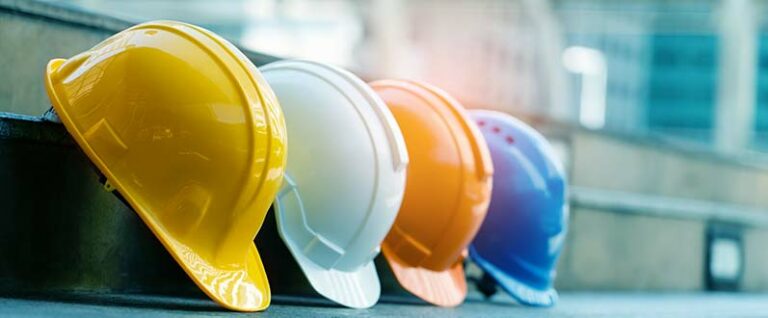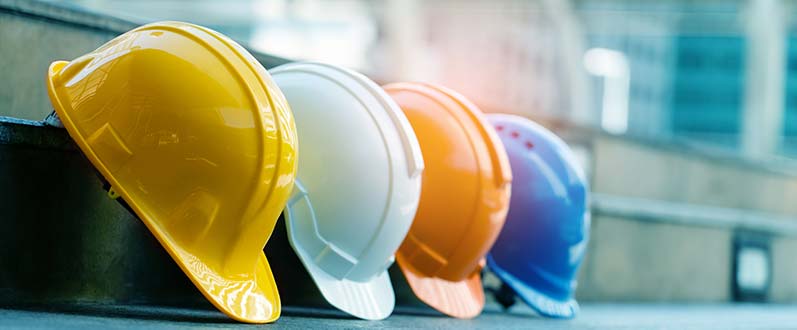 How do you measure safety for construction companies? Generally, safety data records are analyzed at the end of the year by OSHA. The "average" is listed as an EMR (experience modifier rate) of 1.0. The lower your score, the better your safety. Therefore, it's important to look for construction companies with low EMR scores, which shows they have a track record of safe project completion.
Safety on Commercial Construction Sites
Why is safety so important on commercial construction sites? Beyond the obvious ethical reasons for not wanting anyone injured, there are some other reasons why putting safety first and always is essential for every construction project.
Unsafe worksites can cause a lot of unwanted and unintended consequences. For example, hazardous construction sites can be less productive and efficient. Sites that don't prioritize safety are often messy and disorganized and worker morale can be incredibly low. All this can lead to poor workmanship for your project. In addition, injuries during your construction project can blow out timelines and budgets. When workers get injured, contractors must investigate the issue, replace the worker with someone new, and often replace damaged materials in the process. This can drive up costs and derail construction schedules.
Therefore, it's in everyone's interests to maintain safety on construction sites. We prioritize safety during all phases of your project, from design to post-construction. Our goal is to create the safest possible environment and to reduce and mitigate risks during your project. We're dedicated to making sure everyone gets home safe and your construction project goes smoothly.
For construction services that emphasize safety and work hard to keep your jobsite safe, choose our team for your project. We offer turnkey solutions for all your construction needs.