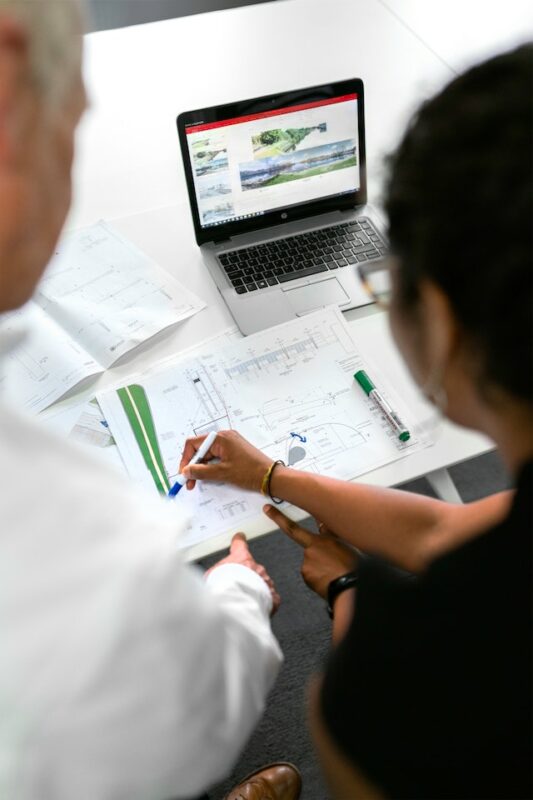 As a business owner, you know that every penny counts when it comes to your bottom line. That's why budget management is so important for your commercial construction project. But how do you do this without sacrificing quality or risking delays? The answer is to work with a reputable commercial general contractor in Houston who has experience managing budgets of all sizes. In this article, we'll explain how your GC manages the budget for your commercial construction project.
If you need construction services for your commercial project, contact our team at Burleson Construction today.
A Houston Commercial General Contractor is Responsible for the Budget for Your Project
When you are planning a commercial project, you need to consider the budget. This is where your commercial general contractor comes in. They're responsible for overseeing every aspect of your project, including the financials. They work with you closely to develop and execute an effective construction budget.
For instance, they ensure they can source materials at the right price and get fair deals with other contractors. With their expert knowledge of Houston commercial construction and budgeting experience, a commercial general contractor can be an invaluable resource throughout your entire commercial project.
Your General Contractor Helps You Set Realistic Construction Budgets
Your commercial general contractor doesn't just manage the budget once you set it, they can actually guide you through the budgeting process. With their expertise, they can identify realistic numbers to help you set your budget. Your GC will also work to find cost-saving measures for your project. Having a realistic budget is essential for any work as it allows you to monitor spending, set deadlines and ensure you get the best value from your project. Professional guidance from an experienced general contractor can seriously help this process.
Your GC Provides You With Detailed Estimates for Houston Commercial Construction
Working with a commercial general contractor will alleviate a lot of stress in completing commercial projects. Their expertise in managing commercial projects makes them your most reliable partner and an invaluable asset. GCs can provide you with detailed, transparent estimates for all the necessary costs. With their careful assessment and estimating of the commercial project at hand, they can give insight into numerous cost-saving measures and help increase your ROI for the project.
Your Houston Commercial General Contractor Manages the Budget During Construction
Even after your project is underway, your commercial general contractor keeps a watchful eye on spending. They'll also take necessary steps to make sure spending stays within the approved budget. The GC understands that budgetary constraints can be difficult to manage and are committed to managing funds with precision.
Houston General Construction Solutions from Burleson Construction
As you can see, working with a Houston commercial general contractor is the best way to ensure your construction project stays on budget. At Burleson Construction, we have years of experience helping our clients create and stick to a budget for their project. We will work with you to understand the scope of work and then create a realistic budget based on that information. We also provide a detailed estimate that includes all costs so there are no surprises down the line. And finally, we monitor spending throughout the project and make adjustments as needed to stay within the set budget for general construction in Houston. If you're ready to get started on your next construction project, contact our team at Burleson Construction today.