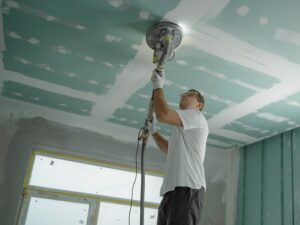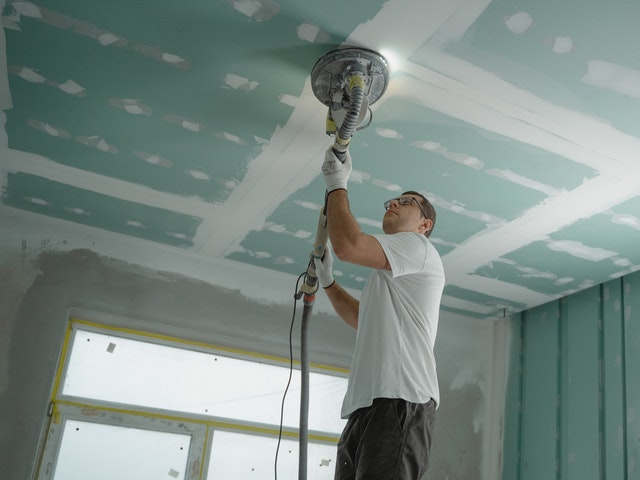 Generally speaking, most leased spaces won't be an immediately perfect fit for your business. That's why Houston commercial build out projects exist. These are where your landlord allows you to customize the interior space to fit your needs. Common build out projects include things like adding restrooms, building walls for private offices, and more cosmetic things like updating the paint and flooring. You will likely need to build out your new business space whether it's an empty shell or it's been rented before by another tenant.
It's a common question for businesses to ask: who actually pays for the build out? You should always check your lease for specifics, but we have some general information for you (and some tips for negotiating your Houston commercial build out allowance with your landlord). 
Houston Commercial Build Out: Who Pays?
So, who is responsible for the costs of a build out: your business or the landlord? The answer really depends on your lease and the arrangement with your landlord. However, in most cases, your lease will either allow for a turnkey build out or a tenant improvement allowance. 
Turnkey Build Out
In some cases, your landlord may require a turnkey build out. This is where the landlord is in control of your project and pays all the associated costs. Before move-in day, you discuss your requirements with the landlord and agree on what work needs to be completed. Then, typically the landlord's preferred contractor completes the Houston commercial build out.
Tenant Improvement Allowance for Build Outs
However, much more common is the tenant improvement allowance. This puts the tenant in control of Houston commercial construction for your build out. Of course, you will still need permission from your landlord for your project. However, you're responsible for hiring the build out contractor, designing the space, and managing the project to completion.
With this type of build out agreement, the landlord takes care of some of the costs. Generally, this is a dollar amount per square foot that they will contribute toward the costs of your commercial build out. Anything above the allowance is your responsibility. In most cases, the landlord will reimburse you for the amount after you complete the project. However, it may also take the form of a rent concession instead. 
It's important to understand that the tenant improvement allowance is that it is a negotiable portion of your commercial lease. Therefore, many businesses can benefit from getting a basic idea of the work they will need to do for the build out and negotiating with the landlord to get to an amount that will cover most, if not all, of those improvements. Landlords are typically willing to negotiate these allowances because continued vacancy can cost them a significant amount of money, so keep this in mind.
Houston Commercial Construction & Build Outs from Burleson Construction
When you need a Houston general construction contractor for your build out, call our experts at Burleson Construction. We offer turnkey services for projects of all types and sizes, including interior build outs and ground up construction. Contact our team today to discuss your commercial construction project.