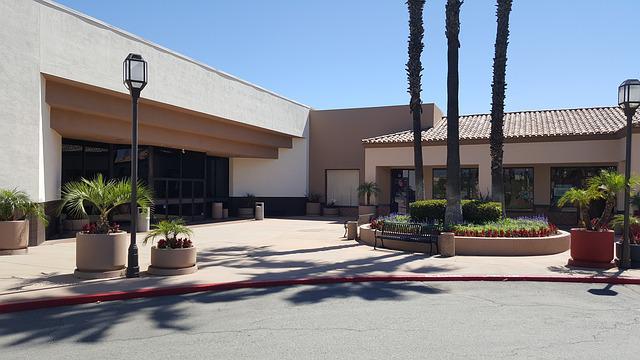 Strip malls are a popular type of development, as it allows property owners to increase the number and diversity of tenants in their buildings. If you're considering Houston commercial construction for a strip mall, there are several things to keep in mind. Of course, you should always talk to your contractor about your specific needs. However, we'll offer some general tips for strip mall construction in this article. 
Tips for Your Strip Mall Houston Commercial Construction Project
You have a concept, but there are many things that you need to think about before you can really start planning your project. Here are some considerations for strip mall construction:
Work with the Right Houston General Construction Team
With any Houston general construction project, it's important you find the right team for the job. The contractor you choose has a huge impact not only on the final result, but the process and experience along the way. Your Houston commercial construction contractor helps with everything from pre-construction project estimating to help you with financial planning to overseeing each construction task on site. Therefore, it's important to choose a team with the same vision as well as the experience necessary for a smooth completion.
Design Matters
Ever noticed that strip malls all look pretty similar? Well, the public does, too. Many developers are moving away from cookie-cutter designs for strip malls. They don't draw attention and might even be detrimental to your business tenants. Therefore, it's important to work with your design team to make sure that your development will be eye-catching and interesting for people in the area. 
Make Sure the Development is the Right Fit for the Area
Speaking of the area, you want to make sure that your strip mall development is the right choice for the site you've selected. It's important to make sure that there is a large enough population and a market to support this kind of building before you begin Houston commercial construction. This includes also making sure that the construction site will be convenient and easy to access for future customers. It may seem strange, but many people will even choose to go across town to similar stores if they are easier to get in and out of from a busy street. 
Consider Creating Different Types of Spaces for Your Strip Mall Houston Commercial Construction Project
During the design phase of your construction project, it's also important to consider what types of spaces you will need. Obviously, strip malls are typically flex space buildings. However, you should still plan for different size and space needs. For instance, you need plenty of space for your anchor store, usually a supermarket or big box store. In addition, you'll need smaller spaces for your other tenants. Also, given the increase in online shopping, it may also be good to plan a few spaces that can work not just for retail, but other types of spaces like restaurants, service-based businesses, or even businesses like gyms that can attract people to your development. 
Burleson Construction: Top Contractor Serving Greater Houston for 20 Years
When you need construction excellence, choose our team at Burleson Construction. We have been providing comprehensive commercial construction services for over 20 years. Our team offers a wide range of capabilities, from Houston pre-engineered steel construction to tilt wall construction to help you create the ideal building for your needs. Contact us today to discuss your project with our experts!