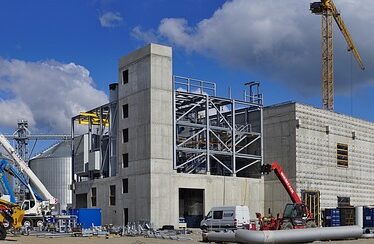 Many factors go into building the perfect commercial building, including location, aesthetics, and functionality. Safety should also be the priority in construction. However, many do not consider it until after accidents happen. Texas has 466 fatalities from work-related injuries each year, so prioritizing safety should be at the top of your list when building your new office or commercial development. You need to be aware of three key areas to ensure you follow industry standards and stay compliant with all Houston general construction, local, state, and federal regulations. Choose a contractor who understands and implements safety best practices.
An Overview of Safety for Houston General Construction
Construction sites are dangerous places. Many potential hazards can lead to injury or even death. That's why it's so important to consider safety when you're planning a construction project. You want your workers to come home safe and sound at the end of the day. As an added benefit, you'll also get more done because they'll be able to work faster and more efficiently. 
Therefore, a commercial developer or business owner considering constructing a commercial building should work with their contractor to implement safety measures in their design plans. They should also make sure their contractors take every necessary precaution to avoid endangering those on the construction site. A contractor who values safety will provide every possible measure of protection to prevent construction accidents.
The Importance of OSHA
Prioritizing safety is not only the right thing to do, but also the law. The Occupational Safety and Health Administration (OSHA) is a federal agency that regulates workplace safety. To comply with OSHA regulations, construction companies must have a safety plan. What should be included in this plan? OSHA says that all employees need training on recognizing potential hazards before they happen. 
Additionally, you'll want to have a designated person assigned to monitor what is happening on-site and follow up after any incidents occur.
Making Your Houston Commercial Construction Site Safe
When it comes to construction, safety should always be a top priority. Unfortunately, accidents happen, but you can take steps to help prevent them. Making your site safe can help protect your workers and avoid costly mistakes. 
Here are things your Houston general construction contractor should do to promote safety: 
Provide workers with protective gear

Make sure that all tools and equipment used on the job site are in good condition

Follow OSHA regulations, including providing employee training and requiring workers to wear personal protective equipment (PPE) correctly
 Implementing these tips will help protect workers from injury or death and prevent errors from happening due to a lack of attention to safety.
Knowing Your Legal Obligations
As a property owner, you have a legal obligation to prioritize safety. That means choosing the right Houston general construction contractor for your build.
 Failing to do so could result in serious injuries or even fatalities. In addition, you are responsible for ensuring the proper precautions to avoid accidents on the job site. 
But what if an accident does happen? You should know that the Occupational Safety and Health Administration (OSHA) is strict when holding companies accountable when they neglect their responsibility to keep people safe. OSHA has been cracking down on violators since November 2016, when they levied more than $500,000 in fines against employers who failed to comply with federal safety regulations.
Benefits of Prioritizing Safety at Construction Sites
When it comes to construction, safety should always be a top priority. Not only is it essential to protect your workers, but it's also essential to protect your investment. A safe construction site is a productive construction site, and there are several benefits to prioritizing safety, including:
Safety helps prevent employee injury and death

Safety reduces costs from accidents or injuries 

Safety saves time by preventing delays from accidents or injuries 

Safety improves morale by creating a healthy work environment

Safety creates a good impression on customers who visit the building and see an organized, well-maintained workplace 

A safe construction site provides peace of mind for everyone involved in the project.
Burleson Construction – Top Houston Commercial General Contractor
As a Houston commercial general contractor, we know that safety is a top priority for any business owner considering constructing a commercial building. We provide complete construction services from design to final finishes, which means your team will have one company to manage the entire process – from start to finish. From design and permitting to material procurement and installation, you can count on us to provide the highest level of professionalism and quality in every project phase. 
Contact us today to learn more about how we are committed to ensuring safety at Houston commercial construction sites across the Greater Houston area.