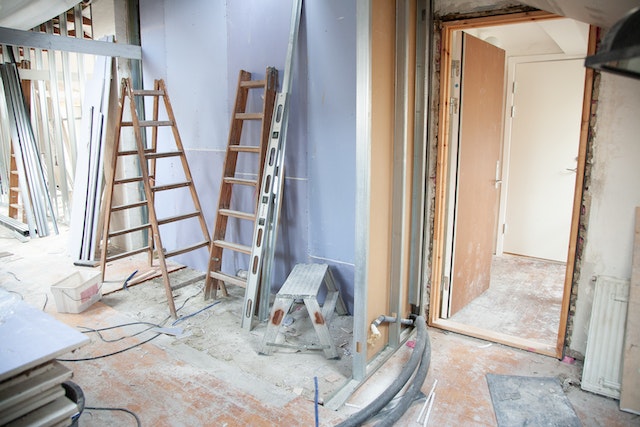 Remodeling a commercial building can be incredibly beneficial to your business. It can give your building a new look, increase employee satisfaction, increase customer visits, and ultimately improve your bottom line. With the right Houston commercial general contractor on your side, you can expertly remodel your business for a fresh look with minimal disruption to your operations.
Why Remodel Your Commercial Building
Like homes and apartments, commercial buildings such as offices, banks, hotels, or even factories occasionally need renovation. However, because remodeling tends to be expensive many business operators and building owners try to ignore the signs and delay the renovation for as long as possible.
But you shouldn't allow high remodeling costs to stop you from pursuing the renovation, especially if it's for the safety of your employees and customers. You can find small business loans online or at any safe leading entity in Houston to get financial assistance for your commercial building remodeling project. With that in mind, below are the reasons to remodel your commercial building:
Improves your business image

Boosts productivity among staff members

Keeps up with modern time

Reduces maintenance cost

Can increase safety
Why Hire a Houston Commercial General Contractor For a Remodel
Hiring a Houston commercial general contractor is an excellent idea for your remodeling project because of their:
Connection to subcontractors and vendors

Experience in the industry

Flexible project planning

Bonding and insurance 
Tips For Planning a Building Remodel with Your Houston Commercial General Contractor
Ready to embark on your commercial building remodeling project? If so, below are the best tips for successfully planning a business building remodeling project.
Budget Wisely 
Before starting a business building remodeling, consult your Houston commercial general contractor first regarding plans and associated expenses. Having a well-planned budget will help you decide on the things to prioritize. It'll also ensure you don't overspend.
Hire a Qualified Houston Commercial General Contractor
Commercial building remodels usually involve hiring a Houston commercial general contractor like Burleson to help with every project phase. A qualified contractor for your building modeling project is one that you can conveniently talk to and someone who delivers on promises. Again, you should hire a contractor who has a portfolio or references that you can contact to inquire about the contractor's expertise, integrity, and attitude. 
Pick a Temporary Work Environment
The downside of remodeling is that it can temporarily disrupt business activities. But you can get over this drawback by preparing ahead of time and making provisions like looking for a temporary workplace. 
There you have our top three tips for planning a commercial building project. Here are more commercial building renovation tips you can add to the above mentioned ones. 
Quality Houston Commercial Construction from Burleson
Having read this post from start to finish, we believe you now know what it takes to plan your commercial building remodeling. Contact us at Burleson for a free Houston general construction consultation. Our experts will be happy to answer your questions regarding commercial building renovation. 
We are a top Houston commercial construction firm offering turnkey services, meaning we take care of every project phase from design to completion. We've been in business for over 20 years, and our experts offer client-centered service.