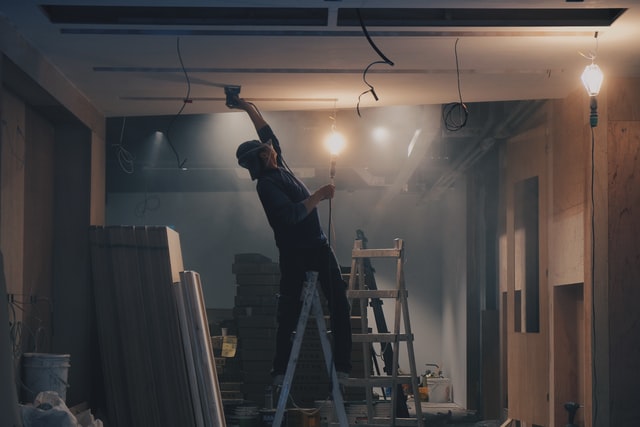 In an ideal world, when you lease office space it is perfectly suited to your needs and immediately move-in ready. However, this isn't typically the case. Most of the time you will need to complete some changes before moving in to make the office space work well for your business. Your Houston commercial general contractor can help with your project in many ways, including performing some pre-construction estimating to help you plan and budget. 
Discuss Your Build Out Project with Your Houston Commercial General Contractor
Costs for office build out projects vary widely. For some businesses, all you really need is some fresh paint and you're good to go. Yet, many others need more in-depth construction for a build out, like adding walls, restrooms, and outlets. Because each build out is different, it's important to get expert help when determining costs and budgets. Your Houston commercial general contractor offers expertise for estimating total construction costs based on your needs and vision. 
There are many benefits to working with your GC to estimate costs for your Houston commercial build out. This helps you stay within budget and control costs throughout your project. In many cases, you're given a certain tenant improvement (TI) budget. A TI budget is usually a dollar amount listed per square foot and is a negotiable term in the commercial lease. Many businesses want to stay either within that budget or just slightly above to reduce out of pocket costs. Talking with seasoned construction professionals can help you get a clear sense of exactly what it will cost to re-do your office space to fit your needs. 
Your Houston commercial general contractor can also help with value engineering to find ways to save without sacrificing scope or quality for your project. For instance, you may want a certain type of flooring, but a similar option costs less. This is just one example of how your GC can find opportunities for cost savings for your build out project.
Typical Costs for Houston Commercial Build Out Projects
As we mentioned, the costs for a build out are different for each project. However, there are some general trends that can help you get a sense of the average. For instance, usually first generation build outs (build outs from a new shell space) cost more than a second generation build out. Therefore, this is something to keep in mind when searching for spaces to lease for your business. 
In addition, the average price range for a build out is between $50 and $150 per square foot for an office space. This really depends on the size of the space and the design of the build out, but this is the typical range according to LoopNet. 
In every Houston general construction project, there are two types of costs: hard and soft. Hard costs include things like materials and labor. Soft costs refer to things like design, inspections, and permits. For a build out project, hard costs usually account for about 75% or more of the budget, while soft costs make up the rest. It's critical not to forget about soft costs when making a budget for your project.
Houston General Construction Services from the Experts at Burleson Construction
When you need a top quality Houston commercial general contractor, choose Burleson Construction. We offer turnkey services for construction projects of all types, from build outs to new construction. Our team offers years of experience to tackle your project from pre-construction to post-construction. Contact us now to discuss your construction needs with our experts.