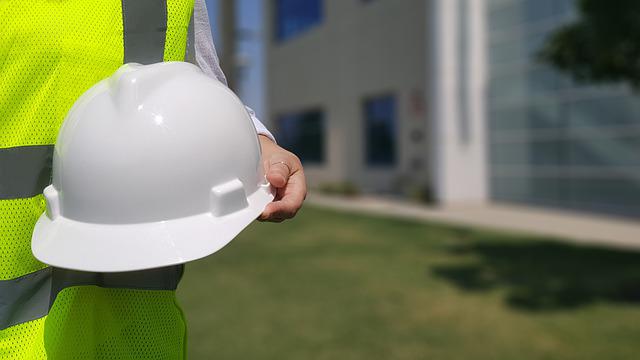 Capital improvements are a great way to add value to your building and get special tax breaks from the IRS. If you're considering an improvement project for your property, it helps to have a Houston commercial general contractor for your project. In this blog, we'll go over some of the many advantages of hiring a GC for these projects and some common capital improvements you might want to make for your commercial building. 
Why Hire a Houston Commercial General Contractor for Capital Improvements?
Capital improvements are often large projects designed to increase the value of your property. Generally, this involves enhancing, adapting, or upgrading your building through remodels or renovations. Many property owners perform several types of changes and improvements at once to add a lot of value in one go. This also helps save the property from frequent interruptions for improvements made throughout the year. Therefore, most capital improvements require a Houston general construction team to complete. 
With so many things going on at once, it helps to have an expert Houston commercial general contractor on your side. General contractors take care of many things for your project and basically oversee the entire improvement from beginning to end. GCs can also help you develop a comprehensive capital improvement plan (CIP). This assists with planning your project. Generally it involves prioritizing improvements, estimating costs, and approximating timelines.
Benefits of a Houston Commercial General Contractor
Hiring a Houston commercial general contractor for capital improvements offers many advantages over managing the project yourself, including:
Cost Savings:

A Houston commercial general contractor has expertise in construction projects and looks for ways to save costs without sacrificing quality. This is called value engineering and is an important service your GC offers. In addition, your GC has strong relationships with subcontractors like electricians and plumbers and can often get a great price for their services compared to a building owner hiring them on their own. 
Faster Completion:

Scheduling different parts of a capital improvement project can be a delicate process. Poor scheduling can cause unnecessary delays. Your general contractor completely optimizes the schedule to decrease completion timelines. 
Zero Hassle:

Managing a construction project is

hard

. It takes a lot of work and also requires experience to make a project run smoothly. Hiring a general contractor to oversee your capital improvement project saves you from many headaches because you're outsourcing these tasks to a professional. 
Quality Control:

Having an expert commercial general contractor on your team means they understand quality, from the materials selected to the work performed by specialist subcontractors. Your GC manages each phase of your project to ensure you receive top quality work for your improvements. 
Is it Time for Capital Improvements for Your Property?
Most property owners invest in some type of capital improvement at least once every five years. This helps them stay up with current trends and keep their building looking fresh. If it's been several years since Houston commercial construction completion or since your last improvement, it's probably time to invest in improvements. In addition, if you notice your building looks outdated, this is also a good sign to plan for capital improvements. 
Some hot capital improvements right now are COVID-related building improvements. More specifically, improvements that reduce the risk of picking up germs inside your building. Some of these include upgrading to touchless technology for doors, lights, and restrooms. Also, many businesses are installing antimicrobial surfaces throughout their property. If you're lagging behind on these types of improvements, consider including them in your next CIP. 
Burleson Construction – Your Source for Houston Commercial Construction
Our team at Burleson Construction offers expert construction services for your commercial building. We offer over 20 years of experience providing comprehensive services for new construction, capital improvements, and build outs. Our number one goal is your total satisfaction with your property. Get in touch now to schedule a consultation with one of our construction specialists.