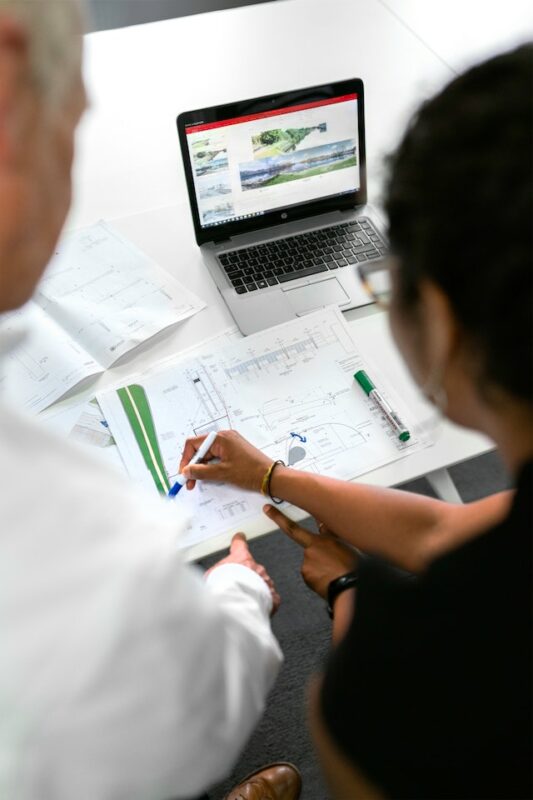 When you need a space for your business, you might be trying to decide between Houston commercial construction and buying an existing building. The choice to build or buy is a big decision and you need to make the right one for your business. In this article, we'll discuss some of the pros and cons of each as well as things you need to consider before making a choice to build or buy a commercial building. 
Should I Buy a Commercial Building or Opt for Houston Commercial Construction?
If you choose to buy an existing building, this involves searching for available properties, going through inspections, and making an offer on the building. Once an offer is made, the seller can accept or decline. This process can be quite long and complicated. It often involves several parties, including lenders, real estate agents, and building inspectors. 
Building generally involves a Houston commercial construction team to help with everything from design to construction completion. When building, you need to find a piece of land, develop it, design a building, and construct it from the ground up. This can also be a long process with many different parties and contracts involved.
There is no one-size-fits all decision that works for every business. There are pros and cons to both buying and building commercial buildings. Which one is right for you depends on your company's circumstances. Keep in mind there are several things to consider before making a decision.
Considerations When Choosing to Build or Buy
When deciding whether to build or buy a building for your business, there are many key things to think about. For instance, cost. Generally speaking, buying an existing building is usually cheaper than building a facility, though not always. If cost is a serious limitation for your business, you may be better off buying. However, don't forget to check your financing options for both. In many cases, you might get better rates for a construction loan compared to a commercial mortgage.
Your timeline also matters. If you have another year or two on your lease and are looking toward the future, then you have time to work with a Houston commercial construction contractor to create your perfect space. However, if you have just a few months to find somewhere to house your business, then you will probably need to buy an existing building, as construction does take time. Though, it's important to note that there are many time-saving construction methods, like Houston tilt wall construction, that can be completed in just months.
You also need to consider how much control you're willing to give up. When you choose to build, you work with a Houston commercial general contractor to make sure that you get everything you need for your business. You're in charge of size, layout, architecture, and location. When buying, you often will need to make sacrifices because it's rare to find a building that exactly fits your needs within your budget and on your timeline for moving your business. If you want more control over where your business will operate in the next few years, choose Houston commercial construction instead.
Burleson Construction – Your Trusted Houston Commercial General Contractor for 20 Years
Our team at Burleson Construction specializes in commercial construction of all types. Whether you need a new office space or a new oil and gas training center, we have solutions for you. Our experts offer over 20 years of experience providing you with exactly what you need for building design and construction. Get a team you can trust for your construction project – contact us now to discuss your needs with our specialists.