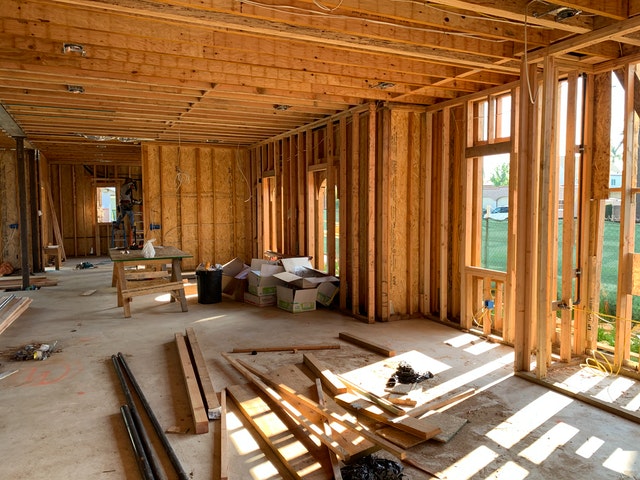 Is your business growing? Are you running out of space for your daily operations? If so, then you may be looking at different Houston commercial construction options to meet your new space needs. If you own your building and are hesitant to leave, you might be able to expand your current building. In this article, we'll discuss how commercial add-ons work and some advantages to building onto your existing building. 
Houston Commercial Construction for Expanding Your Current Building
When you need more space for your business, you typically have one of two options: new construction or an addition. Both are effective ways to increase space for your business. Yet, many people don't explore the commercial building addition option enough when their business is growing. 
Adding onto your commercial building involves Houston general construction services to add onto your building either vertically or horizontally. Our team can handle design build services for both options. When building on top of your existing building, it's important to note that you may need some additional supports for your structure. Also, because this option involves removing the roof to build on more floors, there may be additional downtime. In addition, for some businesses, increasing the number of floors simply isn't a good option. 
On the other hand, you may be able to expand outward. This involves Houston commercial construction to add more space on one or more sides of the building. These types of additions may be better for business interruptions and may be a better option for some businesses where building on vertically won't work. However, it's also important to note that this option only works if you have enough land to be able to build onto your building.
Advantages of Commercial Add-Ons
There are many reasons to consider expanding your commercial building. If you own your current building, then there's a good chance you scouted this location to ensure it was the best for your business. Moving to construct a new building may affect your customer base as well as your employees' commutes. Expanding your building allows you to stay at your current location and avoid many of these hassles. 
In addition, staying in your current building allows you to avoid the hassles of selling or renting your current building. Moving to a different building means you need to do something with your current facility. This generally involves either selling the property or renting it to a commercial tenant, both of which require a lot of legwork and logistics. By building onto your current facility, you save a lot of time and headaches while still getting the added space you need.
Houston General Construction Services from Burleson Construction
When you need construction solutions, choose our team at Burleson Construction. Take advantage of our over 20 years of experience providing top quality construction services throughout Greater Houston. We offer commercial construction services for a wide variety of projects, from Houston pre-engineered steel construction to tilt wall concrete construction. Our team helps you get the ideal space for your business through turnkey solutions, from pre-construction to post-construction services. Contact us today to talk to our experts about your upcoming project.