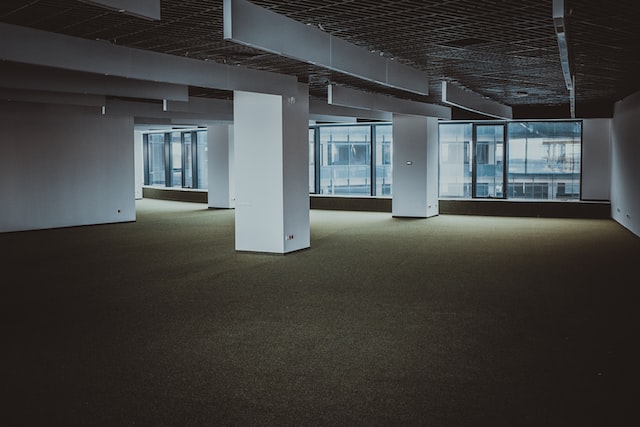 Houston commercial build outs help you customize a space to your company's needs after signing the lease. This allows you to ensure that you have exactly what you need for success. However, these projects do take time, so it's important to know what to expect. You want to make sure your new space is move in ready when your old lease comes to an end. Of course, the best resource for specific timelines is your build out contractor. However, we will go over some general information in this blog. In general, plan for a few weeks to a few months for a build out, depending on the specifics of your project.
If you're ready to get started with your build out or commercial construction project, contact us now for a consultation. 
Houston Commercial Build Out Phases
There are many different parts of a Houston commercial build out. These different phases will have different timelines, eventually making up the total construction schedule. Knowing the different phases of build out projects can help you understand what to expect from the process. Here are some of the phases:
Design:

During the design phase you set what you want the layout and look of your new space to look like. Your

Houston commercial general contractor

will draw up plans to ensure that everything fits your needs. You can start this even before you sign a lease (though you should be sure that the lease isn't going to fall through to avoid extra expenses). 
Permitting:

These projects also need a

build out permit

from the city of Houston. To get one, you have to submit your plans for approval. The listed processing time is about 15 business days. 
Procurement:

Then your Houston commercial build out team can start procuring the materials needed for your project, like flooring, drywall, and paint. 
Construction:

During the construction phase, your build out team takes the designs and plans and puts them into action. 
Making sure you work with an experienced Houston commercial construction team can help your build out go smoothly at every phase of the project. This can help speed up timelines, keep you on budget, and also make sure that the final result is perfectly tailored to your needs. 
How Long Build Outs Take
So, how long does a Houston commercial build out take? The answer isn't really simple. It honestly depends on the size of the space and the complexity of the project. Some can be completed in just weeks and others take months. 
For instance, it helps to know what kind of space you are working with. Here are some types of commercial spaces for rent:
Shell Spaces:

Shell spaces are basically an empty shell. They don't have many finishings and might lack plumbing. They're literally four walls, a floor, and a roof. These tend to take the longest because you may need to do things like drywall, putting in restrooms, and even adding HVAC systems. 
White Box:

White box spaces are a little more finished than shell spaces, but still need a significant amount of work. These usually do have lighting systems, basic walls with drywall and maybe some white paint, and HVAC systems. However, you'll still need to do a lot of the work, like adding interior walls and installing finishes to make the space your own. 
2nd Gen:

Second generation spaces are those that other companies have leased before and have, therefore, built out. These are usually the most finished spaces and will have likely most of the things you need if the previous tenants were in a similar industry. Keep in mind you will still probably need to complete a build out to ensure it fits your needs. At the very least, you'll likely need a fresh coat of paint and maybe some new light fixtures to make it your own. 
Burleson Construction – Expert Houston Commercial General Contractor for Over 20 Years
If you have an upcoming Houston commercial build out project, contact our team at Burleson Construction. We have been in business since 2002 and offer superior construction solutions. Our experts assist with every phase of your project, from design to completion. Our goal is to provide you with turnkey solutions for all your commercial construction needs, whether you need to build out a new space or need ground up construction. Contact us now to discuss your project with our specialists.